Ladies, has there been something missing from your spa experiences?
Men, unless it's a last minute couples gift for Valentine's Day, do you find it hard to come up with a reason to go to the spa?
Introducing the first US Beer Infused Spa, Hop In The Spa from Sisters, Oregon. Hop in the Spa offers massages, body polishing and other classic spa treatments — all centered around and containing beer.
The Beer is a game changer. Imagine this:
You walk into the lobby and you are handed a pint of your favorite beer
Walk into the changing room with a bartender pouring your next beer on tap
Relax in an herbal hops body wrap
Enjoy a foot massage with hops – and brew – infused oil
Take a bath and soak in a cedar tub filled with microbrew
I hope the bath comes with a straw.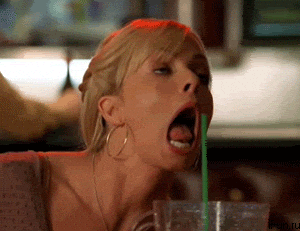 The cool benefits of beer? #BuzzedBliss.
If real benefits: Bathing in beer has been marketed overseas to benefit skin's cleanliness and texture, though no major studies have confirmed such claims.
Should there be one in Happy Valley? Does this sounds like heaven? Cause it's pretty darn close. Sign me up.